Predictive Analytics And Big Data

Published 2017-06-19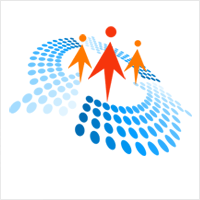 Predictive Analytics And Big Data.
The Big Data analytics performs predictive analytics for extracting information from the available set of data so as to analyze the patterns and trends to make predictions about results and outcomes that can emerge in the future. The prediction of  the future does not happen with surety. The analytical model predicts the result with a scored probability. Predictive analytics and the future Everyone is familiar with Data Mining. In the modern era, data mining is associated with retrieving information for large datasets and mapping the relationship between the future variables from the historical data available. However, the accuracy and efficiency of the predictive analytics totally depends upon 2 parameters, Predictive analytics is not just forecasting, it is a technology that enables business to learn from the history and experience to predict the behaviour of the targeted market for enabling better decision making. Predictive analytics will help in predicting and preventing threats to void the risk factor and hence collaborated with prescriptive analytics which will boost the value of the business.Predictive analytics associates with many statistical techniques such as Machine Learning, Data mining, and predictive modelling that enhance with efficiency and accuracy of analysis of existing facts along with the trends and patterns to predict the future.Since predictive analytics completely explores the huge amounts of past data and observes the entire pattern, businesses that deal with big data extensively approach predictive analytics techniques for predicting their future business opportunities and threats...
Read more (2 min reading time!)
Found in hashtags
Found in tweets
Predictive Analytics And Big Data - https://t.co/qplM8HUh1G #PredictiveAnalytics #Analytics #BigData https://t.co/NwjuLCtx91

Jose Javier Garde